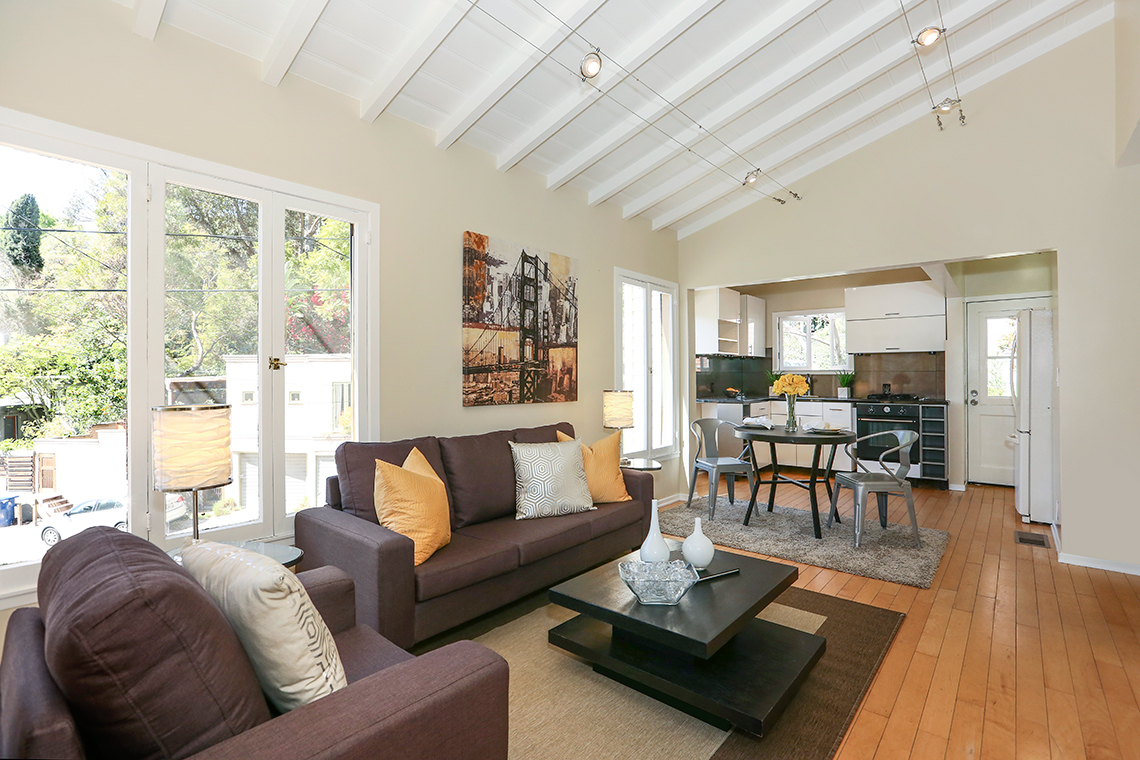 Kyla B, Weepah Way
I was so lucky that my realtor arranged for me to have Nic at Stage of the Art do the staging of my house for its recent sale. He was fantastic! Firstly, he was very friendly and efficient, and always replied quickly to my texts and emails, which was a huge help since I don't live in LA, and was managing everything from Northern California. My house is tiny, but Nic used the space expertly, making it look both gorgeous and spacious. It photographed so well that over a hundred people came to the first open house, and one person even came with a cash offer in hand, having only seen the pictures online. In total, I got 13 offers, all way above asking. I know I would not have had such success had Stage of the Art not done such an incredible job!
Jill G, Wellesley Drive
I had a wonderful experience with Nic and Tyler who lovingly transformed my empty house into a warm, inviting, upscale home! Their staging expertise was perfect, and it's as if they had a sixth sense for color, design and spacial awareness. They were both lovely to work with - kind, caring, intelligent and professional. I highly recommend them to anyone who is considering to have their home staged. You can trust them to do excellent work! They truly are an amazing team, I'm SO grateful I found them, and I'm thrilled with their results! Thanks Nic & Tyler :)
Lori Donahoo, REMAX Estate Properties
3437 Greenfield Ave closed escrow on Tuesday for $70,000 over the asking price and 1111 S. Grand Ave #817 - DTLA closed escrow today $9,000 over the asking price.
I know both of these sold over asking because of your beautiful staging. I was able to get the seller for the DTLA condo on Grand $18,000 more [than] the exact same floor plan located 1 floor below!
Looking forward to working with you in the future.
Sincerely,
Lori Donahoo